It's all about high production values, gorgeous models and HD filming at Passion HD. This is a glamcore site where the girls are smoking hot, the guys are always fit and hung, and the visual quality of everything is perfect. Passion HD prides itself on shooting and showing its exclusive movies in 4K and 1080p HD, and in that respect, it doesn't disappoint. Rather than offering standard, studio-style, rough-and-ready porn, Passion HD prefers to make glamorous movies with eroticism and atmosphere which don't stint on the nitty-gritty of adult entertainment, the hardcore porn. Mainly bareback, the large collection of videos is high quality, and available in HD as well as in mobile-suitable files.
You'll find our full review of Passion HD here, while below, there are details about what makes up the members' area.
Passion HD Tour Promises
When visiting an adult site, the first things anyone sees are the tour pages. In some cases, these are brief, and only show you a selection of photos or short trailers. At Passion HD, you find a rolling trailer at the top, and roll-over clips of the top-rated and most recent releases displayed over a series of index pages. These give a good interpretation of what lies inside the members' area, certainly in terms of quality, the beauty of the stars and the heat level of the porn. The page numbering also suggests a well-stocked site, and as you can click through the index page numbers at the bottom of the tour pages, you get the impression that you are already in the members' area.
Continuing that theme, the tour lets you see video viewing pages and the list of download options you'll have once inside, so in that respect, this is a very open and honest tour. It even goes as far as to give you five free previews; longer trailers you can view to see if Passion HD is going to be for you. In fact, Passion HD states quite clearly: Updated 3-5x per week, every single image you see on this site is an actual video screen cap. It is 100% representative of our video quality.
Our job is to see whether what's promised by the exceptional tour matches up to what's inside the members' area. Here's what we found.
| | |
| --- | --- |
| Passion HD tour list of promises | What you get |
| 'The world's highest quality porn website' | Who can tell? |
| The hottest girls | Depends on your taste |
| Shot with the best cameras | Certainly 4K and HD |
| 1,100 + exclusive movies | Currently 1416 |
| 480 + pornstars | 615 at September 2022 |
| Unlimited downloading and streaming | Yes |
| Fast downloads | Downloads at 15MB/sec |
| 4K ultra-def and 1080p videos | Approx 400 in 4K |
| Number of sign-up options | 4 |
| Updates 3 to 5 times per week | Exact dates not shown. |
| 24/7 customer support | Billing support CVV Help (24/7) |
Inside the Passion HD Members' Area
The members' area at Passion HD is pretty much the same as the tour, but it's only once you are inside that you reap the rewards of the membership with full-length scenes, more information and easier access to the content. The background is black, the design is sleek, and the sample thumbnails are large. All this makes it easy to navigate and read the text. The menu tabs include links straight to the list of videos, the models and a category page, which helps with your searching and sorting. There are other ways to search and filter the content too, because the members' area comes with a good set of browse tools and interactive options. You can leave comments, rate scenes, and store your favourite ones in a designated place for ease of access.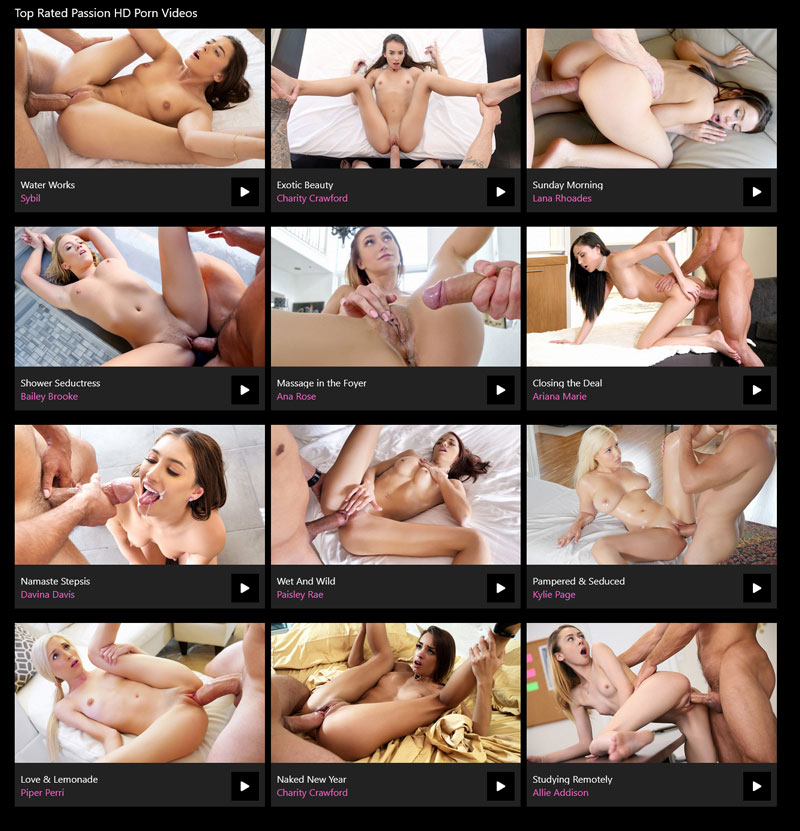 What you don't have
There are a few things missing from the Passion HD members' area.
Upload dates are not shown with content over a month old, which is odd.
There are no stats or details about the models in the model index, which is a shame.
There are no bonus sites or extras without an additional payment.
Other Upgrades
Once you're a member of Passion HD, you can opt to take a platinum membership upgrade. This will set you back $119.95, which seems a bit steep, but is actually a one-time fee and valid for the full length of your membership. With it, however, you will have access to 10 + sites from the same company, including Tiny 4K and Fantasy HD.
---
Passion HD Details
| | |
| --- | --- |
| Videos | 1416 20 mins, download/stream |
| Galleries | 1416 approx. 50 pics per set |
| Monthly updates | 21 |
| Sites/series/channels | 0 |
| Navigation and Layout | Professional, good-looking, hassle-free |
| Search Functions | Category list, search box |
| Zip file downloads for galleries | Yes |
| Model index | Yes, but no details |
Video file types
| | |
| --- | --- |
| MP4 | 15,000k +, 3,840 x 2,160 (downloadable) |
| MP4 | 5,000k +, 1,920 x 1,080 (dl or stream) |
| WMV | 5,000k +, 1,280 x 720 (downloadable) |
Average File sizes
| | |
| --- | --- |
| Videos | 4Gb |
| Solo images | 22 kb (1,500 x 1,125 px) |
| Gallery zip files | 11 Mb |
Download managers should work at this site.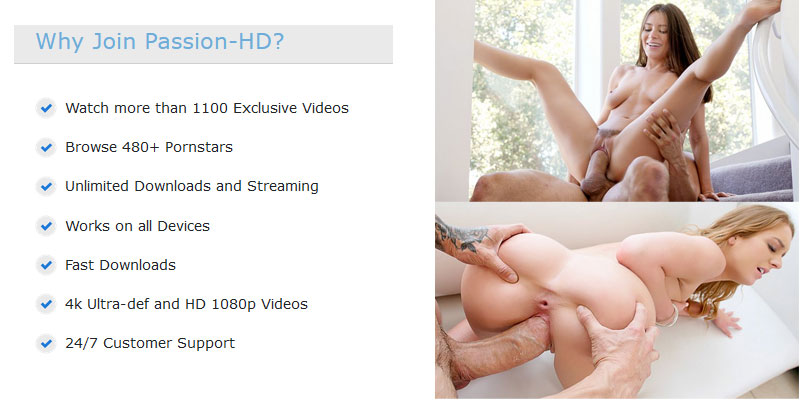 Membership Cost
It's true that you get what you pay for, and when you want high-quality glamcore porn such as you find at Passion HD, you expect to pay a high price to get it. Normally, you'd have to spend $29.95 per month to gain access, but currently, we have a deal set up which lowers that price to only $9.95. There are four sign-up options at Passion HD, and with our discounts, you can save up to 67% on the membership price. Details are below.
When you go to sign-up, you will need to use a valid email address, and invent a username or password. You can opt to pay with a credit card (Visa or MasterCard), or by check, and you can also join using PayPal.
There are a couple of things to watch out for as you go through the sign-up process.
Trial offers are often limited access, and in this case, various reviews have stated that the Passion HD trial is, indeed, limited access. This may mean you can only stream movies or see clips.
'Monthly' often means 30 days, and recurring billing may not always be on the same day of the month. Similarly, three months may work out to be 90 days.
Cross-sale. At the top of the payment page, there's a drop-down list of two options. When you arrive. It's already set to 'Yes, also give me access to www.bang.com for $1.00.' Sounds good, but after a trial period (one or two days) that offer expires, a fully-priced membership kicks in, and your card will be debited. If you don't want that (and it will be $39.97 per month on top of your Passion HD membership), then change the drop-down to 'No thanks' and you'll be safe.
We are currently offering memberships at the following rates:
Discount monthly: $9.95 reduced from $29.95
Yearly Price: $119.40 offering a saving of 67%
Trial Price: $1.12 for one day, recurring at $39.95 per month
A three-monthly membership is also offered.
---
Join Passion HD With A Discount

To access Passion HD at a discount worth up to 67% off the membership price, use the link below:

Read Our Detailed


Passion HD Review
OR
Buy Now


Click Here To Join & Save 67%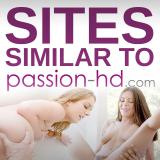 Passion HD is a high-end porn site, and when you've experienced the delights on offer, what other sites might you like that even come close? There are other sites similar to Passion HD, but it's a question of knowing how to find them, and then, when you do, knowing if you can trust their tours. Read More »